Emerald Fennell's Top 5 Spooky Stories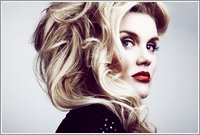 Emerald Fennell, author of horror debut Shiverton Hall reveals her top five scary children's books.
Click Look Inside to read the first chapter of her book Shiverton Hall
I'm the King of the Castle by Susan Hill
Poor young Charles has to go and live in the decaying stately where his mother is the new housekeeper. Unfortunately for him the son of the house, Edmund, takes an instant disliking to him, and torments him in increasingly cruel and inventive ways. I read this as a grown up and it chilled my blood for days. A perfect depiction of childhood fear that is as clammy and irrational as the real thing.
Ghost Stories by M. R. James
When I was a child I was given the book tape of these ghost stories. I put them on before getting into bed and was then too terrified to get out and turn them off. These some of the best and scariest stories in the world and they are particularly good at Christmas time, which was when James wrote them.
The Twits by Roald Dahl
Even though it may not be as traditionally scary as The Witches, The Twits completely freaked me out. The Twits are two of the most grotesque villains in children's literature. Mr Twit's beard alone, filled with chunks of corn flakes and stilton, is enough to give one a life-long fear of beards (which was Dahl's intention all along).
Struwwelpeter by Heinrich Hoffman
A psychotically terrifying book of cautionary tales, complete with vivid, nightmare-inducing illustrations. One child plays with matches and burns to death, another starves to death, and yet another is blown away in a storm. There is also a man who chops off the thumbs of thumb-sucking children with a giant pair of scissors. Why, Mr Hoffman? WHY?
The Gashlycrumb Tinies by Edward Gorey
"A is for Amy, who fell down the stairs, B is for Basil assaulted by bears." Gorey's hilarious and macabre alphabet book is one of my all-time favourites. You will find yourself cackling with laughter as each adorable child is done-in in a variety of horrid ways. I've always felt particularly sorry for poor Fanny, who is sucked dry by a leech.