Cathy talks!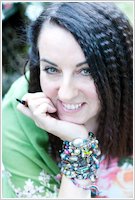 Last Autumn we asked you to put your questions to Cathy Cassidy. Ten lucky winners were chosen and each received a special signed copy of Summer's Dream and a beautiful friendship bracelet made by Cathy herself. Read on to find out what Cathy had to say….
What's the most amazing thing about your job? Rebecca
I get paid to daydream… well, kind of! Daydreaming is how all my best stories start out. I love meeting my readers, too… there are lots of amazing things, really!
Do you have a ritual which you carry out before you start writing each day? Sophie
I have recently moved house and now have a lovely writing room with all my favourite things in it. In the mornings I walk the dogs in the park, have breakfast make a cup of herb tea and shut myself away to write… with my dogs curled up nearby. If I get stuck, I can look out of the window and see the lake in the park, and sometimes spot the swans swimming on it…
How did you spend your summers as a teenager; hanging out with friends, writing, or something totally different? Ashleigh
A bit of both! I'd plan town trips, picnics, swimming and bike rides with my friends, but I also spent lots of time holed up in my bedroom bashing out stories on a borrowed typewriter. Reality was never quite as cool as fantasy, somehow!
How would you describe yourself from when you were a teenager, and has it changed from how you are now? Safa
I was very shy and awkward, and didn't have much confidence. I'm still quite shy, but I've learned that I can survive the scariest of things, like talking to a theatre with hundreds of kids in the audience or even being on TV or radio! It has been a very steep learning curve, but it's great to step outside of your comfort zone now and then. I wish I'd known that as a teen! I like writing about characters who feel they are 'on the edge' of the crowd, so maybe that stems from back then, too!
When you were younger were you ever been pushed into things you didn't want to be by your friends? Rheannon
Once or twice, maybe. I always knew when I was out of my depth because I'd get quite anxious, and I didn't like that feeling, so I would speak out and say no when I needed to. I am generally fairly quiet but I do have strong views and beliefs, and to this day I will speak out if I think something isn't right. Any friends who push you to do something you don't want to are not friends at all.
How does it feel now you've sold more than a million copies of your books and you've got your own website? And what did you feel when your first book was published? I bet you were over the moon and ecstatic! Ruby
I was over the moon when my first book was published – it had been my dream since forever! I had a website right at the start, but it was very home-made to begin with, and over the years it has grown and evolved according to what my readers wanted/ needed it to be. These days it is very snazzy and cool, with lots of input from the clever techy people at Puffin – I love it. As for selling a million books, that's something I never think about – I'm not good with numbers so my brain just freezes over at the thought! Awesome, really.
What is the most-read book on your bookshelf? Ella
At the moment, it's a yoga book – I'm trying to get back into yoga after a long time not doing any, so I study the book every day to make sure I am getting it right!
What is your favourite memory with your best friend, and why? Jennifer
I have two best friends, so two memories! The first is the day I made friends with Helen. We both started teaching at the same big secondary school and one day got chatting at the bus stop on way home. We were still talking by the time we got to town so she took me to a cafe and ordered hot chocolate fudge cake with ice cream… I'd never eaten it before. (How could I have lived without it?) I knew she was a one-in-a-million friend and we've been close ever since. My other best pal Sheena lives in France these days, so I don't see her as often as I'd like. A favourite memory is going for a long bike ride through French country lanes with her, then having a picnic in the sunshine in a field of sunflowers. It was just one of those perfect days you wish could last forever!
If you were to write a sequel to one of your books, which would it be? Angeline
Scarlett, I think – lots of people have asked for one. Maybe one day!
What would be your summer dream? Morgan
It would involve lots of friends staying and a busy schedule of music festivals, picnics, bonfire parties and fun… and the sun would always shine!