Wimpy Kid Sneak Peek
4 Sep 2013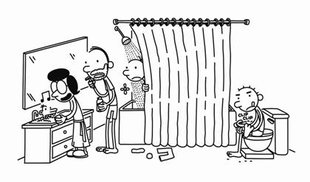 (c) Wimpy Kid Inc.
Just another typical morning in the Heffley household…!
Here's a sneak peek at the first official cartoon from the hugely anticipated eighth Wimpy Kid book. It's hard luck being a Wimpy Kid. Will Greg's luck ever change???
Buy Diary of a Wimpy Kid: Hard Luck on November 6, 2013.