Five Facts About Emer Stamp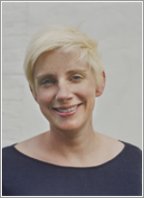 Emer grew up on a farm and her first ambition was to be a vet.
She is the creative brains behind the John Lewis 2011 Christmas ad, The Long Wait.
She is an over-enthusiastic kick-boxer
Emer works for a top London advertising agency
Diary of a Pig is her first children's book and we love him, we just can't help it!