Five Facts about James Dashner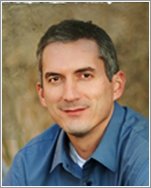 James originally trained and worked in finance and accounting. He's now a full-time writer and doesn't miss numbers at all!
He lives in the Rocky Mountains with his family where he loves to read, watch movies and (good) TV shows, snow ski, and read. (Reading was mentioned twice on purpose.)
The Maze Runner was heavily influenced by Enders Game and Lord of the Flies.
The movie of Maze Runner sequel The Scorch Trials has now been announced for September 2015!
His new series is The Mortality Doctrine which kicks off with The Eye of Minds. Set in a futuristic world, a young hacker is intent on causing mass destruction.