Get ready to laugh out loud with the Lollies!!
15 Feb 2016
Our judges have decided which books should make the Laugh Out Loud Book Awards shortlist (the Lollies) – a set of awards created especially to celebrate our funniest books.

WARNING: the books in the list below are positively guaranteed to make you roll about on the floor laughing.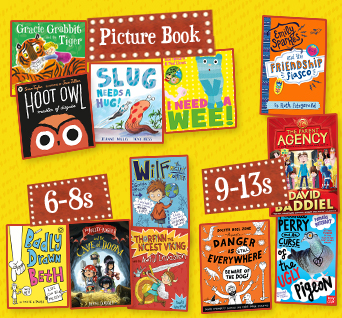 If you have a favourite book from the ones shown in the picture above, you can help make sure it wins – all you have to do is persuade your teacher to vote here.