Chinese New Year
25 Jan 2020
CHINESE NEW YEAR
The first month of the new year according to the Chinese calendar starts today, the 25th January. 2020 is the year of the Rat!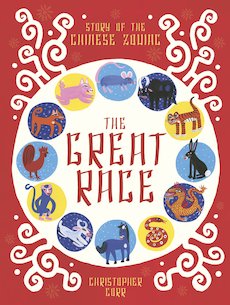 Each year, a Chinese zodiac animal is the symbol for the year. There are 12: the rat, ox, tiger, rabbit, dragon, snake, horse, goat, monkey, rooster, dog and pig. Can you spot the odd one out?
These animals always come in the same order so, if 2019 was the year of the pig and 2020 was the year of the rat, which animal will be next year's?
Dragon dances, gifts, fireworks and lantern festivals are just some of the activities and customs that people do to welcome the new year! They say that these will bring good luck, good fortune and happiness.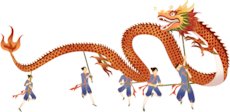 Click on the book cover above to see a retelling of the ancient folk tale about the 12 lucky animals.