Interview with Tim Bowler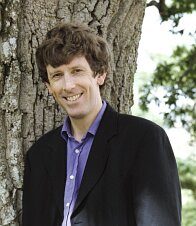 Where do you get your ideas for writing from?
Sometimes you have to go looking for ideas, other times they creep up behind you and tap you on the shoulder and force you to write about them. Somebody once said that writers don't have ideas – ideas have writers. In other words, the idea becomes so powerful it starts to possess the writer. There's something in that. The main thing is to be alive to what's going on around you and – more importantly – what's going on inside you. Sometimes a picture in your head sets you off, or a character from real life, or a person you make up, or a melody, or a smell, or an invented situation. It can be anything that sets your mind racing.
What was the first thing you remember writing?
It was a story called Francis Drake and King Philip of Spain. I wrote it at the age of five. I was mad on sea stories and there was a television series on at the time about Francis Drake, so he was my big hero. My story was very short and unbelievably bad but my mother has kept it, so I'm pretty much stuck with the thing forever now.
Your stories often contain sad events. Does it make you sad to write about such things?
Yes, I get very emotionally involved with whatever is going on in my stories, whether they're sad or happy. Obviously the sad moments are harder to cope with and even though I tell myself it's just a story, the events feel so real, especially as the story gathers weight, that they often really hurt emotionally.
What job did you want to do when you were still at school?
I wanted to be a writer from the very start. I did have a rival ambition for a time, which was to be a professional footballer and play for England, but I quickly grew out of that one. No prizes for guessing why.
What was your favourite book as a child?
I was crazy about the Swallows and Amazons books by Arthur Ransome. I just dived into that world and didn't want to come out. I love all twelve of the books in the series but I suppose if you forced me to pick just one, it would be We Didn't Mean To Go To Sea. It's a wonderful adventure story, with four children being tested to the limit, but what I like most about it is the way the characters of the children really deepen during the story, and although the ending seems to me a bit corny, it's still a great read. And of course, like all the other books in the series, it's got Ransome's wonderfully distinctive illustrations.
What's the best thing about being an author?
The whole package. I love everything about it. I love living in my imagination. I love the physical act of typing. I love working with words. I love creating new material. I love editing and honing previously written passages and trying to make them sing. I love seeing hazy subconscious shapes solidify into characters and places and scenes. I love wrestling with a scene and finding that just when you thought it was never going to come right, it's actually turned into something quite good. I love being paid to dream dreams, and knowing that even if I weren't paid for the dreams, I'd dream them anyway.
If you could be a character in a novel, what kind of a character would you be?
Any character who's got lots to do in the story. I wouldn't want to be a spear-carrier who just walks on for one scene. I'd prefer to be the good guy who comes out on top but if it's got to be the villain, I'll take that, as long as I've got plenty of things to do in the story.
How can I become a better writer?
By writing and by reading. Read as much as you can and write as much as you can. Do your best with every piece and don't be discouraged if some days the writing goes badly. Writing is like playing a musical instrument. Some days you play well, some days you don't. Either way, you have to practise regularly if you want to be any good. It's the same thing with writing. Keep the stories flowing. Your imagination is like a muscle and the more you work it, the stronger it gets. You also need to learn to be self-critical. That's the tough end of writing. The imagination can spin yarns all day long but some time or other, the critical part of you has to come in and examine the evidence. You have to be able to hold up what you've written in the heat of passion and look at it in a detached way. Unless you're a genius (in which case you won't be reading this anyway), you'll find there are things in what you've written that need to be improved. Some bits you have to rewrite, some bits you have to throw away, some bits are just fine the way you first wrote them. Learning what bits to change and what bits to leave takes lots of practice but it will come if you're patient. Try reading your work aloud. Often your ear will pick up things your eye missed while reading silently. But the most important thing about writing is to enjoy it. Write for fun – write because you love it. In the process of loving what you're doing, you can hardly fail to become a better writer at the same time.
This interview originally appeared on the OUP website.