Interview with Narinder Dhami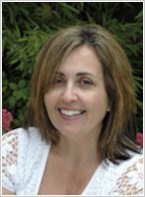 If you could invite five people to dinner who would they be?
It would have to be Barack Obama, David Beckham, Madonna, Fabio Capello, the England football team manager, and my husband. I'd be able to practise my Italian with Fabio while my husband entertained the others!
Why did you choose to write children's books?
I don't remember ever actually choosing to write children's books. It just seemed like a natural step. All the stories I was coming up with when I began writing were for children – it's only recently that I've begun thinking about working on a novel for adults.
How do you get your ideas? Are they ever based on real life experiences?
I find there are two ways I get ideas – sometimes a story will just pop into my head and I don't have a clue where it came from. But other times an idea will be triggered by something I've seen or read or heard, either on TV or in an newspaper, or a real life event.
Where is your favourite place to write?
I have a study which is where my computer is, but I can write anywhere: the garden, the living-room, the kitchen table… I'm really fussy about my writing materials though – I must have a beautiful notebook, and lots of coloured pens for making notes!
Who is your favourite author and why?
My absolute favourite book of all time is Anne Frank's Diary. I've read it about ten times over the years, and it never fails to enthral me. I've visited the house in Amsterdam where Anne and her family were hiding, and it was one of the most memorable experiences of my whole life.