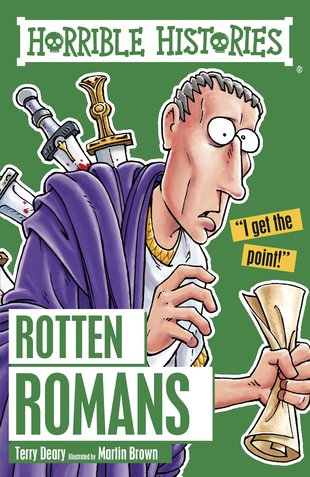 Look inside
Horrible Histories: Rotten Romans
The classic bestseller – now with a nastier new look! No more boring nice-guy nonsense about history. It's time to learn it the horrible way. When your teachers drone on about the Romans, I bet they don't tell you how REALLY ROTTEN they were. But this book will! How do you tell the future with a dead chicken? What did Roman soldiers wear under their kilts? And what was a vomitorium? (Clue: something gross.) Historically funny!
A bestselling original Horrible Histories classic
Packed with jokes, cartoons, quizzes and funny facts
Written in Terry Deary's brilliantly witty style
Over 25 million Horrible Histories books sold
#horriblehistories
Who's reading this?
We want to read this book