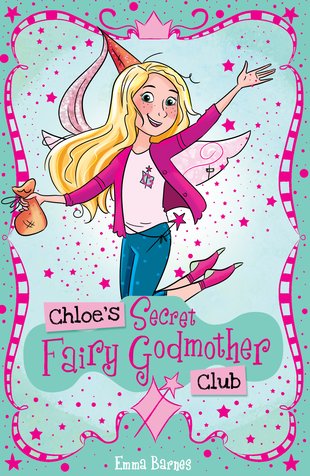 Look inside
Chloe's Secret Club: Chloe's Secret Fairy Godmother Club
Do you love being helpful? Then you'd make a perfect fairy godmother, making other people's dreams come true! And as luck would have it, Eliza, Chloe and Aisha are starting a new club for girls who want to become fairy godmothers. Hurry up and join! It all starts when Eliza finds out that she's going to become a big sister. It's a BIG change, and she's not sure how she feels. Maybe becoming a fairy godmother would make things easier? Except… it's much harder than the girls thought! Their homemade love potion goes wrong. So does their (not-so) magical makeover. Uh-oh: can they fix things before the new baby is born?
From a charming series for fans of The Tiara Club
Written by the award-winning author of Wild Thing
Aspirational easy reading with a positive message
Reassures children about becoming a big sibling
Who's reading this?
We want to read this book