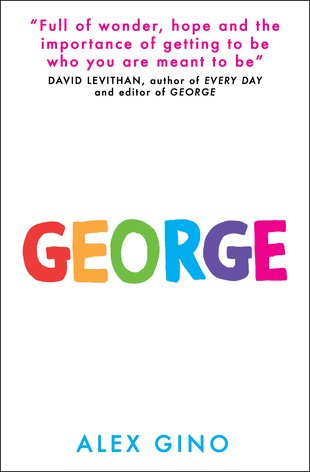 Look inside
George
John Green loves it. David Levithan loves it. But hey – life's not about what other folks think. It's about what YOU think. About YOU. Because you only get one life. And you deserve to be happy. So remember: dare to be who you are. Other people can get you all wrong. To be fair, George can see where they're coming from. Everyone agrees she's a boy: her parents, her teachers, even her medical records. But she's quite certain they're wrong. She knows she's a girl. She just doesn't know how to tell them. That is, until the auditions for the female lead role in the school play of Charlotte's Web. Suddenly George knows just what to do. It's showtime!
A heartfelt and witty story with a transgender heroine
Powerful message of choosing to live on your own terms
A simple, feelgood story about a topical real-life issue
"Warm, funny, and inspiring" – Kirkus Reviews
#heartwarming
#books-to-make-you-think-rr
#jan-realistic-ya-17
#hiddengems-0517
#anti-bully-olderfiction-related
#anti-bully-all-older-fiction
#anti-bully-all-olderandteen-fiction
#anti-bully-all-older-and-teen-fiction
#summer-18
#sum-18
Who's reading this?
We want to read this book