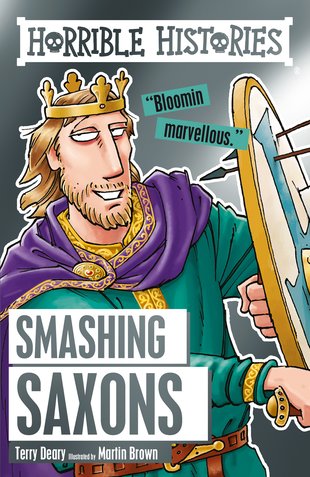 Look inside
Horrible Histories: Smashing Saxons
The classic bestseller! No more boring nice-guy nonsense about history. It's time to learn it the horrible way. And you definitely don't know your horrible history until you've met the savage Saxons! These blonde brutes liked nothing better than a bloody battle. (Usually against the naughty Normans). They thought wearing pigs on their heads was the height of fashion. Weird or what? Plus: they gave people cow pats as Christmas presents. Would you dare try that on your mum?
A bestselling original Horrible Histories classic
Full of jokes, cartoons, quizzes and funny facts
Written in Terry Deary's brilliantly witty style
Over 25 million Horrible Histories books sold
Who's reading this?
We want to read this book