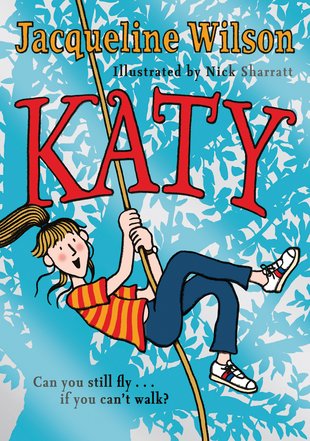 Look inside
Katy
One brave girl. One wrong move. What future does Katy have now? The classic What Katy Did retold by Jacky (who else?): patron saint of girls in trouble. You know that 'oops' moment when you fall off a swing and end up in a wheelchair? Well – hopefully not. But Katy does. Losing the ability to walk is bad for anyone. But for boisterous tomboy Katy, it's a total, earth-shattering disaster. No more running. No more climbing. It feels as if she can't do anything. But maybe, somewhere in this mess, there's a silver lining. Can Katy find a way to fly high, even if she can't walk?
A modern retelling of classic novel What Katy Did
Written by bestselling star author Jacqueline Wilson
Moving story about adapting to a disability
Over 35 million Jacqueline Wilson books sold
#winterwarmers
#older-readers
#9-11-books
#older-readers-3
#old-books3
Who's reading this?
We want to read this book