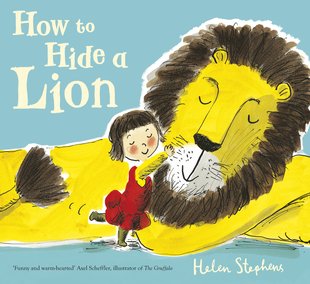 Look inside
How to Hide a Lion (Board Book)
See why the world is falling in love with this dapper lion, who can't help turning heads! This big, handsome fellow has been such an instant favourite that people kept asking us for a board edition. So here it is. One little girl and one large lion who might just turn out to be a hero. If Mum doesn't find him, that is…. A lovely combo of sweetly quirky art and a touching, tender story about friendship. Everything a first story should be: imaginative, wholesome and completely satisfying.
First in the hugely popular How to Hide a Lion series
A heartwarming treat, now in a durable board edition
Nominated for the Greenaway Medal for illustration
By the creator of Fleabag and The Night Iceberg
#lbp-0916
#lbp-1016
Who's reading this?
We want to read this book