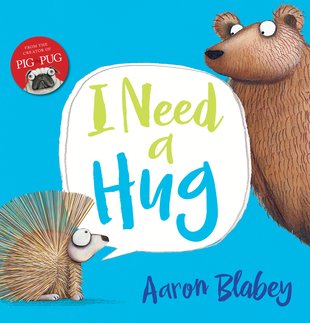 Look inside
I Need a Hug
Think of cute little animals you'd love to cuddle. Now think of a porcupine. Ouch! Dare you hug this oh-so-lonely critter? Lucky bears get lots of bear hugs. But this cute little porcupine never gets hugged. Nobody wants to touch her because she's so spiky! "I need a hug", she says. But the other animals shoo her away. Will she ever get a cosy cuddle? Find out in this funny story – prickly on the outside, but with the loveliest, sweetest, softest centre!
A heartwarming rhyme by the creator of Pig the Pug
Very simple tale brought alive by adorable pictures
Great story for cuddling up and sharing aloud together
Explores ideas of friendship and embracing difference
Who's reading this?
We want to read this book