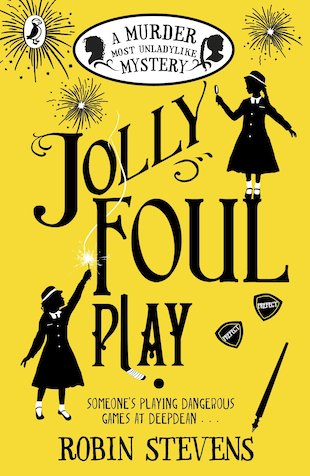 Look inside
Murder Most Unladylike #4: Jolly Foul Play
It's Agatha Christie meets Malory Towers – and every bit as great as that sounds. Picnics, hi-jinks and jolly evil crimes. OK: lots of us aren't too thrilled about a new term at school. But this year, Daisy Wells and Hazel Wong feel almost like shrimps again. There's a new Head Girl, Elizabeth Hurst, and a nasty new team of bullying prefects. These mean girls could make a giant feel small. Still, it's a shock when Elizabeth is found murdered after the Bonfire Night fireworks show. She wasn't exactly Miss Popularity – but who would actually kill her? And why?
The fourth ripping boarding school mystery from Deepdean School
Wells and Wong are the Sherlock Holmes and Dr Watson of teen lit
Murder Most Unladylike was nominated for the Carnegie Medal 2015
"A particularly atmospheric story" – Lovereading4kids
#strong-female-characters
Who's reading this?
We want to read this book