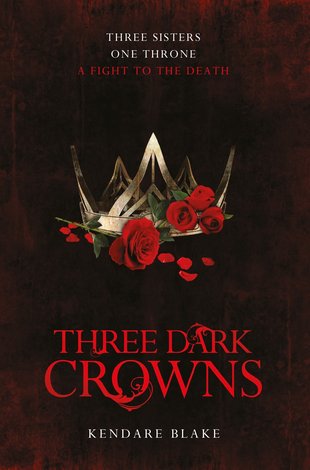 Look inside
Three Dark Crowns #1: Three Dark Crowns
The Hunger Games – with magic! (But why do they call it a game?) Weather magic vs poison magic vs nature magic. The last queen standing gets the crown. Every generation, royal triplets are born on the island of Fennbir. Three queens, all equal heirs to the crown. Three bitter rivals, each with her own deadly skill. Mirabella is a fierce elemental, able to sparks wild flames or vicious storms. Katharine's the poisoner – but no common or garden one. (She can stomach her own potions, for a start.) Arsinoe, a naturalist, can bloom the reddest rose and control the wildest beasts. Which magic do you think comes top? Place your bets well. Becoming the Queen Crowned isn't just a matter of royal birth. It's a game of life and death. And it starts NOW.
A heart-stopping fantasy from acclaimed author Kendare Blake
The Hunger Games meets Game of Thrones in a deadly battle for the crown
Kendare's books include Anna Dressed in Blood and the Goddess War series
Gripping story told in three voices, with incredibly strong, ambitious heroines
"The book's unique story, brilliant characters and wonderful writing all make it a must-read." Bookbag
This book contains mature content more suitable for older readers.
#hunger-games-rr
#halloween20-16