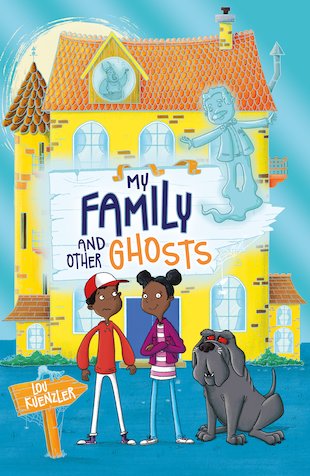 Look inside
My Family and Other Ghosts
Ten-year-old twins Ivy and Ash have never met their Grandpa Digby. In fact, they never thought they would meet him. He's dead, after all! But when his ghost pops in to visit them on a dark and stormy night, he makes a surprise announcement. It seems they have a home in Darkmoor (VERY different to Dartmoor), and Digby wants them to come and run it as a hotel. Ivy and Ash think it's a dead good idea! So they persuade their dad, an 'experimental' chef, to move to crumbling Grave Grange. There's no need to mention that it's very haunted, right? But as the kids try to run their ramshackle haunted hotel, spooky chaos breaks out!
A hilarious story of family, friendship – and ghosts!
By the author of Princess DisGrace and Shrinking Violet
Wonderful fun in the grand tradition of Eva Ibbotson
A warmhearted story ideal for fans of Kate Saunders
Lou Kuenzler herself grew up on a Devon sheep farm
Fun Stuff
Activities
My Family and Other Ghosts – Wordsearch
Who's reading this?
We want to read this book