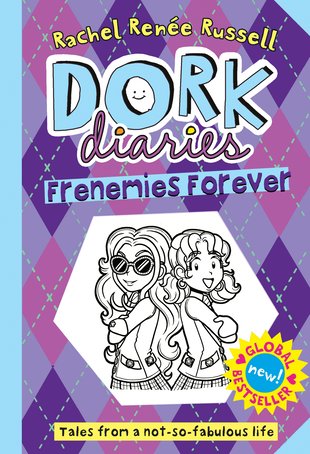 Look inside
Dork Diaries: Frenemies Forever
How do you unite two people who can't stand each other? Here's a smart idea: find a third person they despise even more. Bring on queen bee Tiffany – so mean that both Nikki and MacKenzie love to hate her! Nikki is spending a week at North Hampton Hills on a school transfer. It's super-cool and preppy, and would be completely perfect, if only MacKenzie wasn't there too. But for once, Nikki's nemesis isn't the one spoiling things. There a local queen bee there already, and all the newbies are getting stung. Ouch! Nikki might just need to work WITH MacKenzie to survive the week. Can these sworn rivals team up as BFFs – Best Frenemies Forever?
The brand new hardback from this blockbusting series
Full of laugh-out-loud humour and fantastic cartoons
Nearly 30 million Dork Diaries books in print
Great for fans of Tom Gates or the Wimpy Kid
#newreleases-221116
#giveabook-2511
#8-11years-1212
Fun Stuff
Activities
Create your own comic classroom caper with Dork Diaries.

Find all the character names in this Dork Diaries word puzzle.
Who's reading this?
We want to read this book