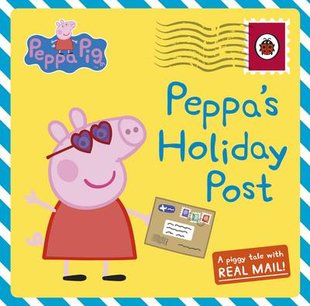 Look inside
Peppa Pig: Peppa's Holiday Post
Feeling brainy? Peppa needs you to solve a sunny mystery – in a book with six envelopes to open! Granny and Grandpa Pig have gone off on a summer holiday. But where are they? That's for you to figure out! Solve the clues by opening and reading the letters they've sent to Peppa and George. It's a book, it's a fabulous mystery to solve – and it's a mailbag full of glorious holiday fun!
A fun-filled novelty book with real letters to open
Solve the mystery of where Peppa's grandparents are!
Each envelope has a simple clue for children to solve
Delightfully bright pictures and a fun holiday theme
#editors-picks-0617
Fun Stuff
Activities
Peppa loves to ride her bike, and now you can colour her in!
Who's reading this?
We want to read this book