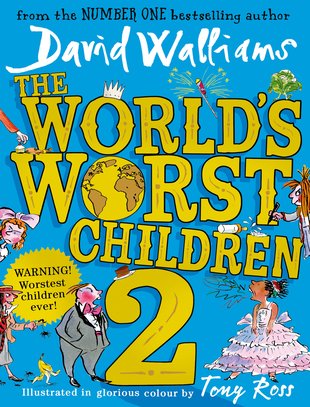 Look inside
The World's Worst Children 2
Aaargh! What could be worse than the horrid kids you met in David's last book of brats? These even worse little horrors! Quick: run away and hide! This second time around, the boys are even beastlier and the girls are even ghastlier. Like – is that even possible? YES! From Gruesome Griselda to Fussy Frankie, they'll leave you in stitches of horrified laughter. But hang on! Well – hello! Who on earth invited Raj?
A second hilarious book of revolting kids to laugh at
Ten cautionary tales with colour pictures by Tony Ross
The World's Worst Children was a brilliantly yucky hit
David Walliams has sold over 8 million fabulous books
#gift-guide-xd-bestsellers
#isbc-handpicked
Who's reading this?
We want to read this book