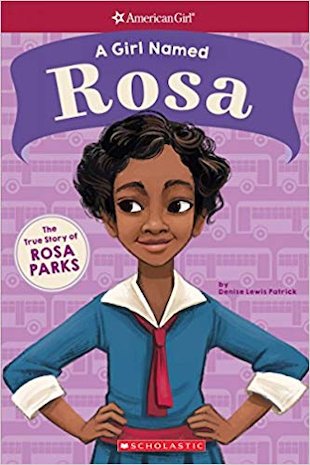 Look inside
American Girl: A Girl Named Rosa
Meet Rosa Parks: a brave woman who changed the world. How did she do that? By sitting down on a bus. No, that isn't a joke. Not much was funny about the racist world Rosa grew up in. Black people couldn't go to the same schools as whites, or even take the same bus seats. When Rosa refused to give up her seat to a white passenger in 1955, she was arrested – causing a storm that shook America. How did Rosa learn to be so brave? Find out in this book, which explores her childhood, her life and her iconic role in the fight for equal rights.
Exciting look at an icon of the Civil Rights Movement
Full-colour facts, stories, a glossary and a timeline
Focuses on Rosa's childhood and key achievements
Explains her special role in the famous bus boycott
Who's reading this?
We want to read this book