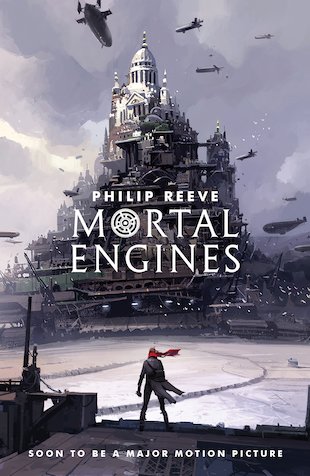 Look inside
Mortal Engines Quartet #1: Mortal Engines
The most thrilling vision of the future you'll ever see. Danger: London is hungry! London is a beast on wheels: a future city like you've never known before. After the apocalyptic Sixty Minute War, the world's surviving cities turned predator – chasing and feeding on other towns. Now London is hunting. But something deadly is hiding on board. Oh – and we don't mean the scarred angry girl with the knife… A blasted future. Moving cities. Stalking robotic hunters. A secret weapon that could blow the world apart (again). Want to see it all? Hitch a ride on London. Just mind the cyborg assassins. And don't fall overboard.
Now a major film by Christian Rivers and Peter Jackson
Mortal Engines won the Smarties Gold Award in 2002
One of the most unique and thrilling fantasy worlds ever
Philip Reeve's Here Lies Arthur won the Carnegie Medal
"This big, brave, brilliant book combines a thrilling adventure story with endless moral conundrums." Guardian
Who's reading this?
We want to read this book