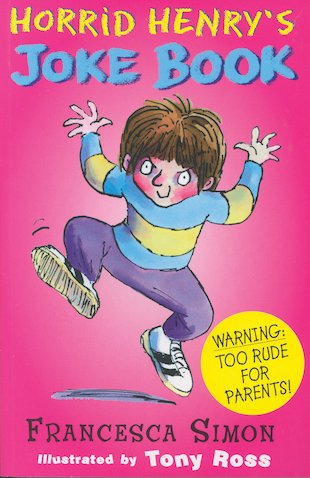 Look inside
Horrid Henry and the Zombie Vampire Early Reader with FREE Horrid Henry Joke Book
Guess what? Halloween is coming. And if you're anything like Horrid Henry, you're going to want to be seriously scared! Which is exactly why our tiny terror has whipped up this two-in-one serving of horror and humour. Buy his book and get a FREE joke book! Great for Halloween – and all year round! First there's a spooky easy reader with funny colour pictures. Will it tickle you silly or scare you silly? Well – do you believe in zombie vampires? And the horrid fun continues in a Horrid Henry joke book full of cheeky chuckles and spooky surprises to freak out everybody you know.
A superbly spooky Horrid Henry colour easy reader
Plus a totally

FREE

book of Henry's horrid jokes!
Bursting with funny artwork by the brilliant Tony Ross
Fantastic reading practice for Henry's younger fans
Please note: Horrid Henry joke book may vary.
#developing-your-skills