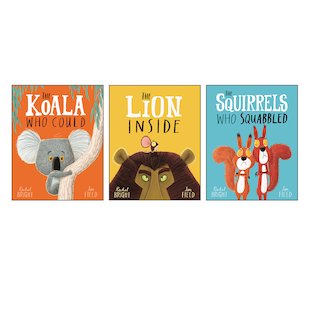 Look inside
Rachel Bright and Jim Field Pack x 3
How can you find your voice when you're small and quiet? How can you learn to enjoy change? Why is sharing caring? Find out in these witty and wonderful books by one of the best new picture book teams around. Told in bouncy rhymes and super-stylish pictures, these comical tales are a treat for your eyes and ears. Plus, each book has a powerful message to help you live your life to the full. Look at your world through shiny bright eyes!
Feelgood rhyming tales by two rising picture book stars
These stylish, witty stories have received huge acclaim
Rachel Bright creates The Bright Side card/gift brand
Jim Field is the bestselling illustrator of Oi Frog!