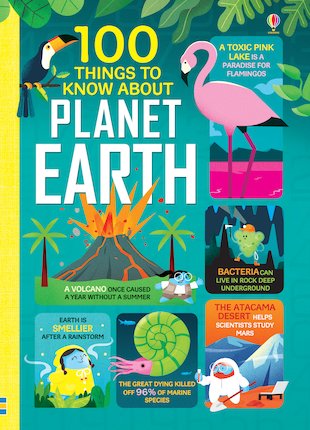 Look inside
100 Things to Know About Planet Earth
Totally fascinating! How much do YOU know about your home planet? From vast sinkholes and cosmic dust to blood-red rain and rocks made of plastic, become an expert on Earth with this addictive book. What are phantom islands? How did the Black Death trigger a mini ice age? How could graffiti save endangered tortoises? If you're curious, open up!
A brilliantly engaging guide to Earth and its history
Full of incredible facts from diverse fields of knowledge
Superb graphic illustrations in bold, dynamic colours
Not just trivia – this is a substantial, eye-opening book
Science, geography, history, ecology and much more
Who's reading this?
We want to read this book