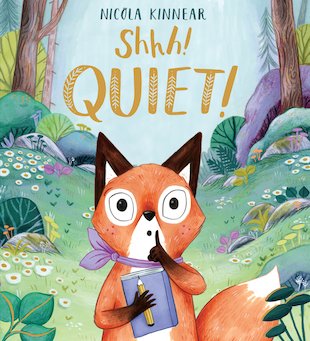 Look inside
Shhh! Quiet!
A funny, heart-warming story about the value of being quiet – and how to find your voice when it really matters.
Quiet little Fox has a problem: her friends are so noisy, she can never make herself heard. What she really wants to do is tell them stories, if only they'd stop shouting and listen.
But being quiet has its uses. Fox notices all the small things that her noisy friends miss: like the claw marks and paw marks of a great big scary bear! It takes courage for Fox to speak up and warn her friends – and even more courage to tell that scary bear a bedtime story!
Fun Stuff
Who's reading this?
We want to read this book