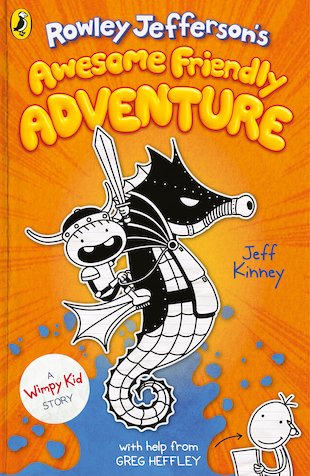 Look inside
Rowley Jefferson's Awesome Friendly Adventure
Rowley's back! But what secrets will he spill this time? And has the Wimp forgiven him yet? Let's hope that's a yes – because the buddies will need total trust in each other for this all-new adventure of epic proportions! Join Roland and his best friend, Garg the Barbarian, as they leave the safety of their village and embark on a dangerous quest. It's up to them to save Roland's mum from the White Warlock. Will our heroes survive?
The second instalment of Rowley's cheeky diaries
A spin-off from the brilliant Diary of a Wimpy Kid
A laugh-out-loud adventure with a fun fantasy twist
Full of Jeff Kinney's hallmark chuckles and doodles
Who's reading this?
We want to read this book