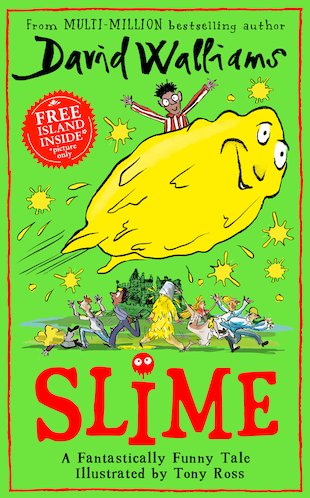 Look inside
Slime
A gloopy new delight by comic genius David Walliams. Ned's tiny island is full of awful adults. But he's fighting back – with the power of slime! Welcome to the Isle of Mulch. Or, actually, kids, you're not welcome! For this little island, believe it or not, is home to HEAPS of horrid grown-ups. They run the school, the park, the toy shop and even the ice-cream van. And the hideous Aunt Greta Greed, who owns the island, is the worst of the lot! The mean adults are making all the kids miserable. They have to be stopped. But who is brave enough? Well – maybe Ned: a boy with a very cool power. SLIMEPOWER!
The new hardback by funny icon David Walliams
A tale of justice, courage, friendship – and slime!
Packed with laughs and Tony Ross's witty artwork
The perfect way to keep kids entertained at home
Who's reading this?
We want to read this book