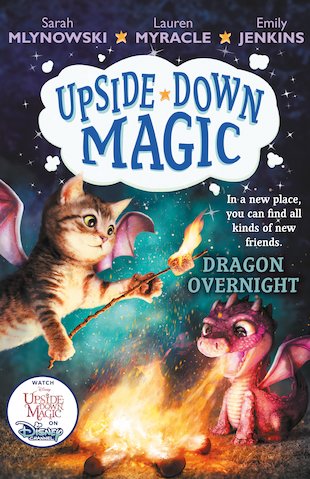 Look inside
Upside Down Magic #4: Dragon Overnight
Soon to be a Disney TV Series!
The Worst Witch with cute critters!
Shapeshifter Nory will charm you with her clumsy animal magic. Nory Horace is brave, smart and hooked on peanut butter cookies. She also loves animals. Turning into them, that is! Like most people in her magical world, she can shift into all sorts of creatures. The trouble is, her skills are a little bit… wonky. She's bottom of the class at her magical academy. (Although that doesn't suck nearly so hard in a school full of magic.) But Nory wants to know: why can't topsy-turvy magic be cool? She thinks upside-down magic totally beats right-side up!
The charming and heartfelt tale of a magical misfit
Written by three New York Times bestselling writers
Perfect for fans of Holly Webb or Ever After High