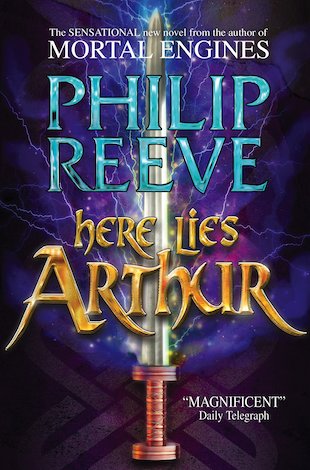 Look inside
Here Lies Arthur
A master writer retells the Arthur story with a shocking spin. Manipulation, secrets, lies: a startling exposé of how a legend is made. King Arthur is the greatest hero of all time, and Myrddin is his bard – a spinner of magical tales. But it's a devious kind of magic that can turn a slave-girl into a goddess, and a raggle-taggle rascal into a warrior legend… Every so often, you come across a book that changes the way you think about your world. This is one of those rare books. A masterpiece about the stories made up by people who want to rule us. Set in the past, but true to our times.
Winner of the Carnegie Medal 2008.
"A masterpiece." Daily Telegraph
Fun Stuff
Activities
Cool Philip Reeve wallpaper for you to download.
Who's reading this?