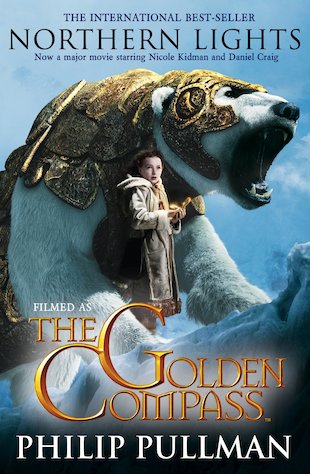 Look inside
The Golden Compass
Lyra is no ordinary child. Plucky, wild, feisty and fey, she leads a wild and carefree life trampling the roofs of Jordan College, Oxford, and fighting with the Gyptian children on the canal. But now children are mysteriously disappearing. A reign of terror is coming. And when Lyra's friend Roger disappears, she sets off on a mission to save him.
It's a journey into a frozen north of ice and snow, where witch-queens ride the skies, armoured bears roam the snow… and scientists are conducting experiments of unspeakable terror. Does one girl have the courage and cunning to stop them?
Now a hit film, this is the classic story of Lyra's incredible journey to the frozen north – and the very edge of her world.
© MMVII New Line Productions, Inc. The Golden Compass™ and all related characters, places, names and other indicia are trademarks of New Line Productions, Inc. All rights reserved.
Who's reading this?
We want to read this book