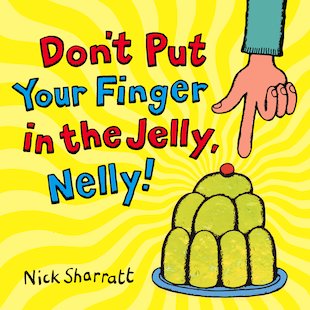 Look inside
Don't Put Your Finger in the Jelly, Nelly!
A must if you can't resist poking your fingers in things. Find a fresh surprise in every peephole. The book title might tell you not to put your finger in the jelly. But pssst! – that's just what you have to do if you want a wild surprise! Look out: you might upset a jellyphant. Or: SNAP! You might disturb a hungry alligrator. Find out what's hiding by poking your fingers into these tasty treats. All drawn in Nick Sharratt's super-bright style. Zany fun: expect loud squeals of delight.
Fun Stuff
Activities
Design a mixed-up animal like Nick Sharratt.
Who's reading this?
We want to read this book