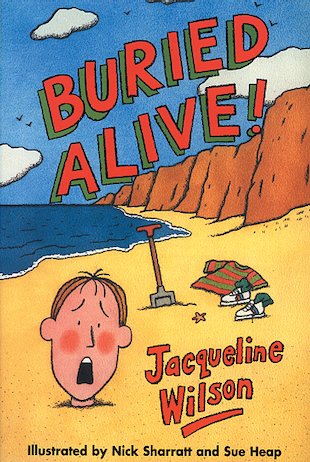 Look inside
Buried Alive!
A brilliant beachy seaside story from Jacqueline Wilson. Tim is thrilled when his kind but fuddy-duddy parents let him take his friend Biscuits on holiday. They're having a great time – until the arrival of Prickle-Head and Pinch-Face, two horrible big bullies who start to pick on them. Then bouncy, tough Kelly turns up in a caravan with her fun-loving mum and her mum's tattooed boyfriend. Kelly insists on calling Tim her boyfriend, and together the three stand up to the bullies. But what will happen when the friends fall out and awful Prickle-Head and Pinch-Face start to get the upper hand?
Fun Stuff
Activities
Colour in this picture of Ruby and Garnet.

You can use your craziest colours to complete this funky picture.

Which books have you read?