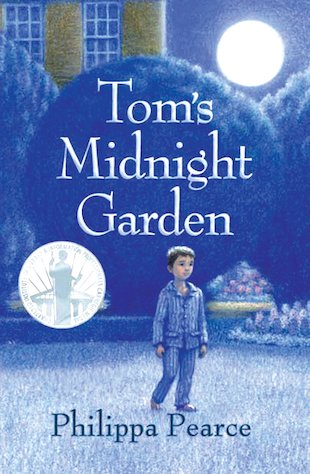 Look inside
Tom's Midnight Garden
When Tom is sent to his aunt's house for the summer, he resigns himself to weeks of boredom. Lying awake one night, unable to sleep, he listens to the grandfather clock strike every hour. Eleven… Twelve… Thirteen. Thirteen! Tom rushes down the stairs and opens the back door. There, awaiting him, is a beautiful garden. A garden that shouldn't exist. And there are children in the garden too! Are they ghosts? Or is it Tom who is really the ghost…? Full of suspense and magic, this haunting time-slip tale is one of the best-loved children's stories of all time.
"This is a rare, moving story, beautifully written, and true in every way that matters." The Guardian
"Haunting and lyrical." The Daily Telegraph
"A masterpiece of English children's literature." The Independent
Who's reading this?
We want to read this book