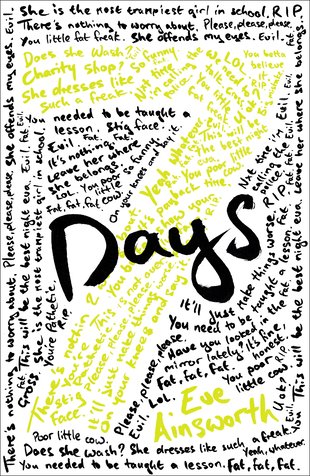 Look inside
7 Days
"You're pathetic. RIP." Ever got a note like that? Or sent one? Two girls – bully and victim – are locked into battle, hurtling towards a knock-out climax. Ouch. For Jess, school should be a refuge from her tough home life. Instead, thanks to bullying Kez, it's a place of dread. Kez might be pretty and smart, but her life isn't sweet. At least with every taunt, she can prove she's better than Jess. Right…? At last: a book as tough as Noughts and Crosses, but right here and in your face. A reminder that every black cloud might have a silver lining. A story that makes you take sides, then shows the danger of choosing sides. Where do you stand? Cancel that Boxfit class: here's reading that packs a real punch.
A searing tale of bullying by the author of Crush and Damage
Shocking, topical stuff from a writer with a powerful grasp of real-life issues
Ideal for fans of Annabel Pitcher, Chris Higgins and Jenny Downham
"A very good and highly relevant read for young teens" – Books For Keeps
This book contains mature content.
#tile-favourite-authors
#essential-ya-092016
#books-to-make-you-think-rr
#jan-realistic-ya-17
#anti-bullying-week-2017
#gift-guide-teen-thoughtful
#anti-bully-teenfiction-bullying
#anti-bully-all-teen-fiction
#anti-bully-all-olderandteen-fiction
#anti-bully-all-older-and-teen-fiction