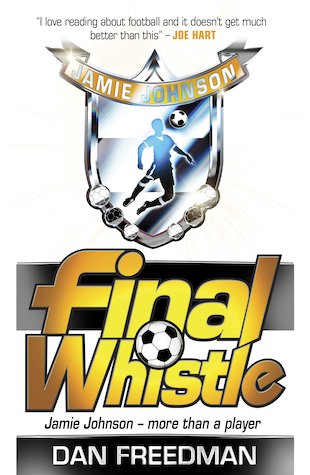 Look inside
Jamie Johnson #6: Final Whistle
It's the final whistle for Jamie Johnson! After leading Scotland to near-victory in the World Cup, Jamie has landed his ultimate dream job: playing for one of the best teams in the world, Barcelona. But when disaster strikes and his days of football glory feel like a distant memory, Jamie's future will begin exactly where everything first kicked off… Join Jamie in his last adrenaline-fuelled adventure, which captures all the intense highs and lows of the beautiful game!
True-to-the-game footie fiction – now a hit TV series!
Dan Freedman is a former FA official writer and editor
He toured with the England team during two World Cups
"Jamie Johnson is my type of footballer" – Ryan Giggs
Fun Stuff
Activities
Download this free wallpaper for your PC.

Download this cover picture to your PC and use it to customise all your stuff!