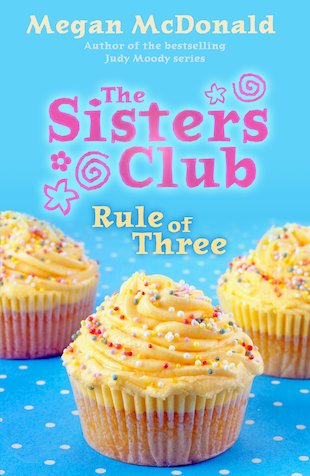 Look inside
The Sisters Club: Rule of Three
Sisters are better in threes. That's the truth – the whole truth.
Sisters ought to stick together. And the three girls in the Sisters Club always have! But bossy Alex, the oldest sister, has always been the Queen Bee in the Reel family, while middle-sister Stevie has been content to stay behind the scenes. Until now. When a dream role in the school musical comes up, Stevie wants to be in the spotlight for once. And soon she and Alex are fighting out a battle to remember for the chance to take the lead role. May the best sister win!
Fun Stuff
Activities
Which sister are you most like? Take the birth order quiz.

Get creative with language and invent some Shakespeare swears of your own, like Alex from Sisters Club!
Who's reading this?