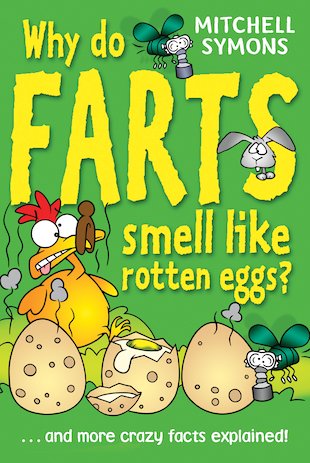 Look inside
Why Do Farts Smell Like Rotten Eggs?
Ever wondered why we burp? What a wotsit is? Whether lemmings really jump off cliffs? Why puke always contains carrots? And why farts smell like rotten eggs? Mitchell Symons has the answers – but dare you discover the truth? Another hysterical and mind-blowing book of totally weird and hilarious trivia from the author of How Much Poo Does an Elephant Do?, presented in his brilliantly witty trademark style.
"Mitch knows more totally useless things about useless subjects than anybody on Earth." Chris Tarrant
Who's reading this?
We want to read this book