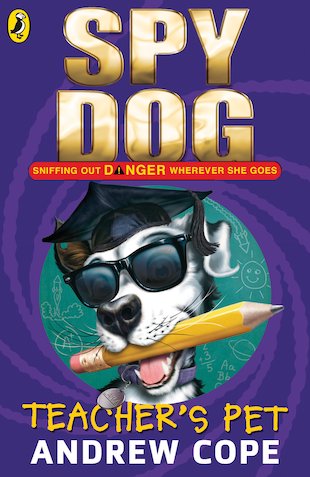 Look inside
Spy Dog: Teacher's Pet
Lara – the spy who woofs – returns in a breakneck sixth adventure! Sophie's new teacher is having terrible luck. First her house is broken into, and then the school as well! But the intruders don't steal anything – so what's going on? Super spy dog Lara has an A* in catching criminals! With the help of her Spy Pups, Spud and Star, she means to solve the mystery of the break-ins before the baddies strike again. But will our brave dog detectives make the grade, and solve the crime in time?
Fun Stuff
Quizzes
Activities
Spy Dog is the teacher's pet! Colour in proud Lara.

Colour in Lara and the neighbourhood watch team.

Colour in Lara working undercover in the classroom!