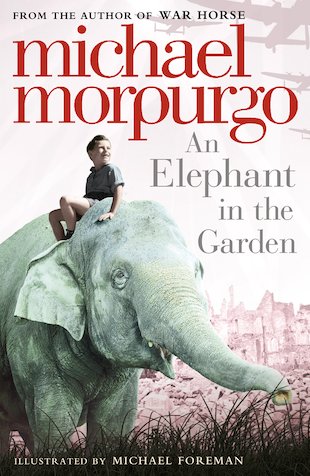 Look inside
An Elephant in the Garden
It's 1944. Elizabeth's father is fighting with the German army on the Eastern front. Meanwhile, her mother works at Dresden zoo, where her favourite animal is a young elephant named Marlene. When the zoo director tells her that all the dangerous animals must be shot to prevent them running amok if the town is bombed, Elizabeth's mother moves Marlene into the back garden to save her! But then the bombs hit Dresden in a hail of deadly fire. With their home destroyed, Elizabeth and her family must flee the bombed-out city and race through the wintry landscape, avoiding the Russian troops who are drawing ever closer. It would be hard enough – even without an elephant in tow!
This heart-stopping novel from one of Britain's greatest storytellers tells the thrilling and moving story of a wild animal caught up in a very human war.
#secondworldwar-sc
Fun Stuff
Activities
See if you can find these words from your favourite stories in the grid.

Can you guess which Michael Morpurgo book these clues and quotes are from?

Can you re-arrange these words to discover more fantastic Michael Morpurgo book titles?