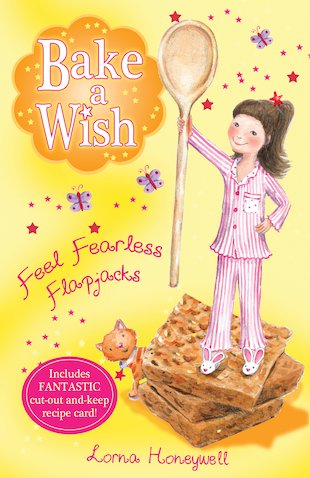 Look inside
Bake a Wish #4: Feel Fearless Flapjacks
Cousin Anna is coming over for a sleepover at Grandma's. Lily and Archie can't wait – but Anna isn't so keen, because she's secretly scared of the dark. Does the 'magical' baking jar have the solution? Of course it does – Fearless Flapjacks! Yummy! Another scrumptious story about the baking jar that can make any bad day seem better, including a cut-out recipe to keep.
Fun Stuff
Activities
Need to feel confident? These Can-Do Crispies should do the trick!

Eat Feel Fearless Flapjacks and you won't be scared anymore!

Cheer someone up with Feel Good Fairy Cakes!

Need a pick-me-up? Try Get-Better Jelly!