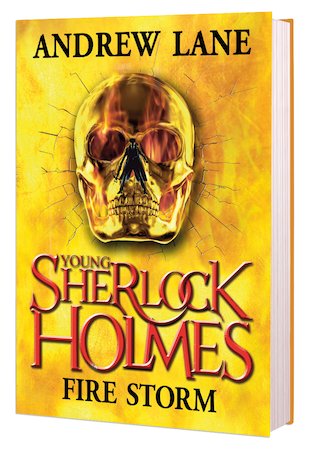 Look inside
Young Sherlock Holmes: Fire Storm
A mysterious fire. A friend who has vanished. A man who claims to raise the dead. Can Sherlock Holmes defeat the forces of Hell?
Fourteen-year-old Sherlock has cracked some tough puzzles in his time. But now he faces a darkly impenetrable mystery. His tutor, Amyus Crowe, and Crowe's daughter Ginny have vanished. Utterly. Completely. Their house looks as if nobody has ever lived there. Neighbours claim never to have heard of them. Just as Sherlock is starting to doubt his sanity, a chance clue points him to Scotland. As Sherlock battles to find out what has happened to his friends, soon he is fighting for all their lives, facing kidnappers, bodysnatchers and a man who claims he can resurrect the dead…
"What a blast. Weird murders, creepy villains, fiendish puzzles, non-stop action – what more could you want from a book?" Charlie Higson, creator of Young Bond
Who's reading this?
We want to read this book