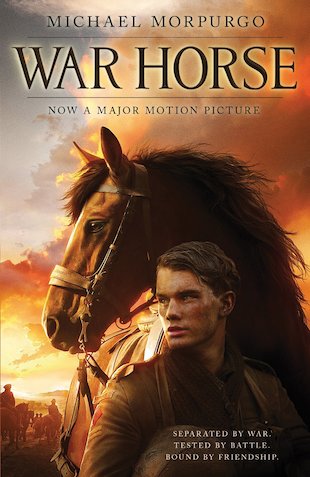 Look inside
War Horse
"The bedlam of battle had begun. All around me men cried and fell to the ground, and horses reared and screamed in an agony of fear and pain. The shells whined and roared overhead, and every explosion seemed like an earthquake to us."
In the deadly chaos of the First World War, one horse witnesses the horror of battle from both sides of the trenches. Bombarded by cannons and bullets that knock the riders from his back, Joey tells a powerful tale of true friendships surviving in terrible times. He sees the best and the worst of humanity; the power of war and the beauty of peace. This is his story.
Fun Stuff
Activities
Love reading about animals? Here are our top tips of old favourites and the best new titles.

See if you can find these words from your favourite stories in the grid.

Can you guess which Michael Morpurgo book these clues and quotes are from?

Can you re-arrange these words to discover more fantastic Michael Morpurgo book titles?
Who's reading this?