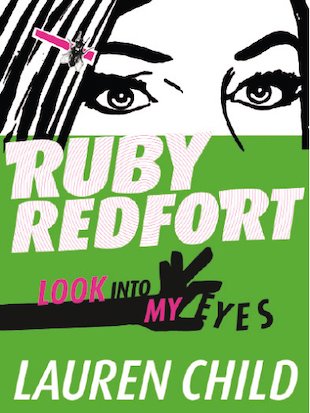 Look inside
Ruby Redfort: Look Into My Eyes
Hey, buster! Normal life is a total yawn. Break out of boredom with Ruby Redfort – the super-awesome new creation from Lauren Child! Want to know more? Of course you do, bozo. So here's the lowdown: she's a genius code-cracker, super sleuth and gadget-laden special agent who just happens to be a thirteen-year-old girl. And although her skills are sizzling hot, she always stays ice-cool in a crisis! In this very first mission, an anonymous call leads Ruby to the HQ of a hush-hush secret agency: SPECTRUM. They need her to crack a code – but the job spirals into a deadly mission, as Ruby uncovers the dastardly plans of the Fool's Gold Gang!
"Lauren Child is a publishing phenomenon." Observer Magazine
"Lauren Child is so good it's exhilarating." Independent
Who's reading this?
We want to read this book