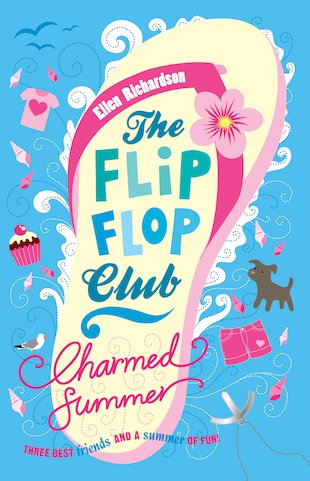 Look inside
The Flip-Flop Club: Charmed Summer
Three best friends and a summer of fun!
When Elly is sent to stay with her aunt on Sunday Island for the summer, she is bored and lonely. But then she receives a mysterious invitation to a midnight feast in a tree house, and her summer suddenly gets much sunnier! She sneaks out of the house only to stumble into a girl called Sierra, who is just as lost as she is. Then a helpful little dog leads them into an overgrown maze, where a grinning girl called Tash welcomes them! "I thought a midnight feast would be a great start to our summer on Mystery Island!" Soon the girls are fast friends, exploring the island, swimming and eating ice creams. But an old mystery surrounding buried treasure links their pasts – and threatens their friendship. Can they solve the riddle and still remain friends?
Fun Stuff
Activities
Find out all about the Flip Flop Club girls.

Which of the Flip Flop Club girls are you most like? Take the quiz to find out.

Get baking with the Flip Flop Club.

Can you find all the words in the puzzle?