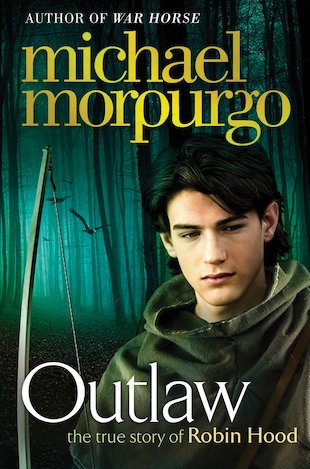 Look inside
Outlaw
"Tell the sheriff, tell Sir Guy of Gisbourne, tell everyone in Nottingham, that the Outlaws rule here in Sherwood, that we rule in the king's name… I am Robin Hood."
Homeless and lost in the dark forest, young Robin is rescued by a motley crew of misfits. He yearns to avenge his father and seek justice against his country's cruel oppressors. Most of all, he wants to defeat the black-hearted Sheriff of Nottingham once and for all. And through his new friends, Robin finds the courage that will make him a legendary hero, remembered for all time… A vivid and passionate retelling of the Robin Hood story by the celebrated author of War Horse.
Fun Stuff
Activities
See if you can find these words from your favourite stories in the grid.

Can you guess which Michael Morpurgo book these clues and quotes are from?

Can you re-arrange these words to discover more fantastic Michael Morpurgo book titles?