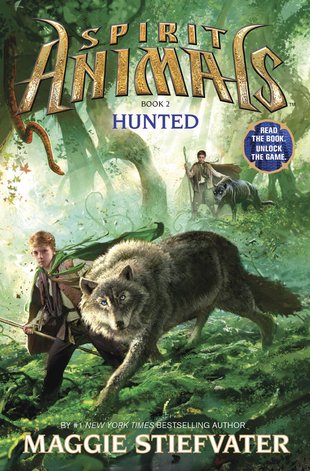 Look inside
Spirit Animals #2: Hunted
At last! Maggie's turn to lead the pack. A book. A game. A wild wolven adventure. Spirit Animals is THE interactive sensation of the year. A series you don't just read: you become a part of it. Now Shiver author Maggie Stiefvater steps up to drive the story forward. Are you ready? Four children have bonded with their spirit animals in the space of a lightning strike. A leopard, a panda, a falcon – and a wolf. Now they have to save the world. And nobody writes about wolves (or saving the world) like Maggie. Read the book. Play the game. We're wild for it.
#gaming-greats
#sprt-2
Fun Stuff
Activities
Love reading about animals? Here are our top tips of old favourites and the best new titles.

Our top tips from old favourites to the best new titles.
Who's reading this?