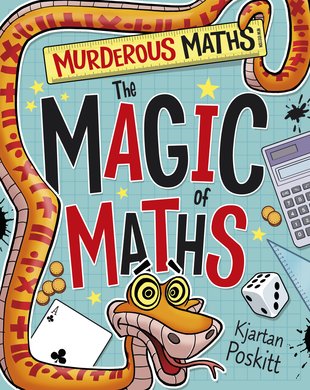 Look inside
Murderous Maths: The Magic of Maths
Learn maths and let out your inner rebel! It's way more fun than your latest homework assignment! From the Horrible camp (where else?) this is maths gone wickedly funny, and nuttier than a jar of peanut butter. Think 'maths' and 'magical' don't belong in the same sentence? This book will change your mind. When you release the power of maths, you can outwit a calculator and perform amazing card tricks. You can even read minds!
Essential curriculum maths as you've never seen it before
Witty approach similar to the Horrible Histories series
Now there's no excuse to be afraid of learning numbers
Bestselling series with hilarious cartoons right through
Fun Stuff
Activities
Download some 100% horrible wallpaper!
Who's reading this?